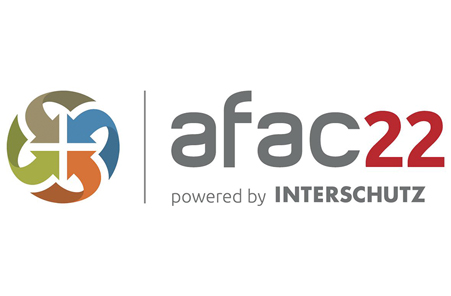 AFAC22 Conference & Exhibition powered by INTERSCHUTZ is Australasia's largest and most comprehensive emergency management conference and exhibition. Brought to you by AFAC, Deutsche Messe and the Institution of Fire Engineers (Australia). The 2019 conference and exhibition attracted record attendance of over 4,000 emergency management personnel.
On rotation around Australia's major cities, our host agencies are the: Department for Environment and Water, South Australian Fire and Emergency Services Commission, Forestry SA, South Australian Country Fire Service, Metropolitan Fire Service SA, South Australian State Emergency Service.
AFAC19 powered by INTERSCHUTZ was recognised as the Exhibition and Event Association of Australia's Best Association Event at the 2019 EEAA Awards for Excellence.
The Conference
AFAC22 Conference & Exhibition will offer you access to over 100 conference presenters – including keynotes – over 23-26 August 2022. You will hear from international and local thought leaders across our multi-streamed, AFAC conference, featuring the Institution of Fire Engineers (Australia) National Conference and the Australian Disaster Resilience Conference. Following on from the conferences, the Professional Development Program (PDP) will also take place on 26 August 2022.
The Exhibition
Australasia's most comprehensive emergency management exhibition will come to life on 23-25 August 2022 in Adelaide. It will be a showcase like no other of the latest and best equipment, technology and service providers. AFAC22 powered by INTERSCHUTZ exhibition features the industry's most impressive range of exhibitors covering all facets of emergency management equipment, technology and services.