Workers in confined spaces always need to be aware of their health. Personal Protective Equipment is (PPE) is essential when entering a confined space. Just the simplest piece of safety gear can save your life.
Here's a list of PPE that workers should always be outfitted in:
Head Protection

The hard hat is a piece of safety garb that comes to mind first. You see them every day on construction and road workers. Hard hats will protect you from physical hazards, such as falling objects. It's always important to find the right fit and to continually inspect them for damages that can interfere with protecting your head and causing head injuries.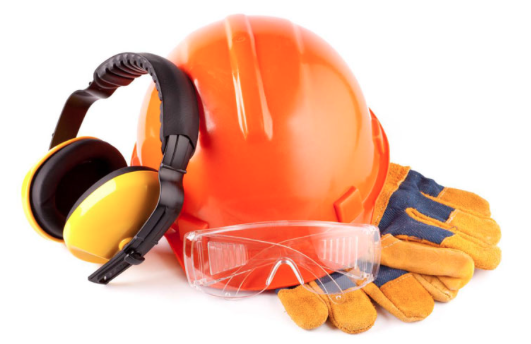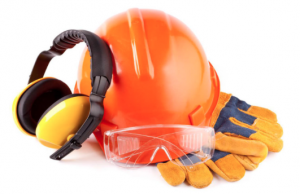 Hand Protection

Workers in confined spaces and hazardous locations are always working with their hands. Safety gloves aren't universal over every industry, so knowing the elements of the atmosphere will help determine what type of glove is needed.

For example:

When working with rope, a glove with a good grip is needed.
Firefighting gloves by NFPA standards are resistant to cuts, tears, heat, and water. But, they are bulky and are not ideal for confined spaces.
When working with chemicals, it is important to use latex, nitrile, or vinyl gloves. But, they tend to tear easily.
It is smart to use a combination of gloves when working in areas with a mixture of these elements. So, it could be beneficial to put a latex glove under a larger, tear resistant glove.
Foot Protection

Safety shoes should never be overlooked. Every environment is different, but it is probably safe to say slip-resistant and steel-toed shoes should be worn at all times. Depending on the area, heat and chemical resistant shoes may be required.
Ear Protection

In many industrial sites, the noise level can be so over-barring that it will cause permanent hearing damage. Wearing ear plugs or ear muffs can help prevent hearing loss.
Eye Protection

Safety goggles/ glasses are required in occupations like manufacturing, construction, woodworking, laboratories, welding, auto industry, etc. All these industries come across molten sparks, chemical splashes, dust, debris, radiation, and more. So, choosing the proper material needs to be considered.

Glass Lenses: not easily scratched, can stand against harsh chemicals, but tend to be heavy.
Plastic Lenses: Lightweight, protects against welding backsplash, no fogging, but not scratch resistant.
Polycarbonate: Lightweight, protects against welding backsplash, no fogging, strong, but not scratch resistant.
Safety Harness

Many workplaces require rope to obtain access. And, having the proper gear essential. Each workplace is different, but full-body harness plus another anchor that serves as a lifeline are required in many confined spaces.
Respiratory Health

Confined spaces that are vulnerable to poisonous gasses or oxygen deficiency require a face respirator mask. A face respirator mask can protect workers from these airborne contaminants that can potentially cause cancer, lung impairments, and even death. And, when working at a hazardous location, it is important to use a full-face respirator mask.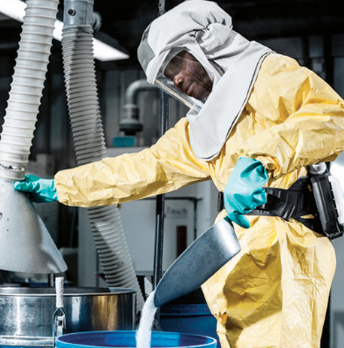 Full Body Protection

HazMat suits are required when around hazardous materials and substances such as chemicals, biological agents, and radioactive materials. It's important to have hoods, booties, gloves, and full-face respirator masks.
Other maintenance equipment required by the OSHA for confined spaces that help maintain the health of workers are:
Gas Detectors help to maintain the gas levels of the atmosphere and will alert workers when the air is toxic.
Ventilation provides a strong airflow of oxygen.
A communication system between workers keeps tabs on everyone and updates on any approaching hazards.
And, lighting. Although seems obvious, visibility can save lives.
PPE is to keep workers safe and healthy. It is important to wear the required equipment, and check with your supervisor if you are ever unsure. Stay Safe.
By Laura Canepa