RAMFAN's EL6015 Wheel-Kit is finally here. Instead of putting a strain on your back by carrying the fans up flights of stairs, this wheel-kit will allow firefighters to pull the fan step-by-step in a fast, efficient order. The tough rub rails will protect against stairs and curbs, which makes the pull of the fan a smoother journey. Like the EX50Li, it is designed to help prevent the risk of back injury, which helps protect the overall health of firefighters.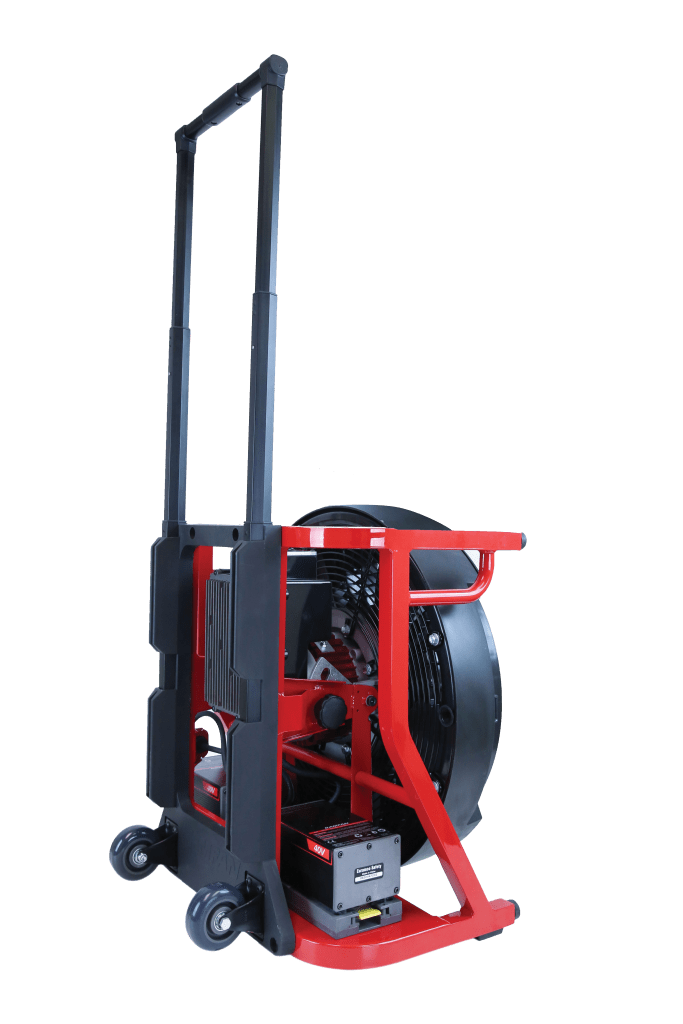 The EL6015 wheel-kit is lightweight and easy to install. It's removable, which increases its transportation flexibility. The EL6015 weighs 5 lbs. At a collapsed height, it's 24.48 inches. And, at an extended height, it is 44.03 inches. Its small footprint is made to easily fit into fire apparatus compartments.
The EX50Li frame was redesigned to be compatible with the EL6015 wheel-kit. Only EX50Li fans built after June 2018 are compatible, please reach out to theteam@euramcosafety.com for more information and upgrade options.
And, for further information, please contact your local Euramco Group Representative at theteam@euramco.com, or go to RAMFAN.com.